Alexa Chung Ate Cheetos on the Set of Gossip Girl
She's going to make a cameo on the show's final season.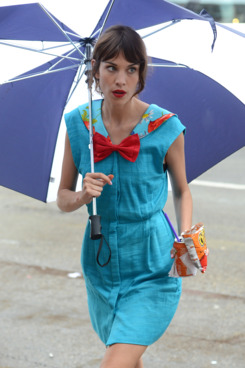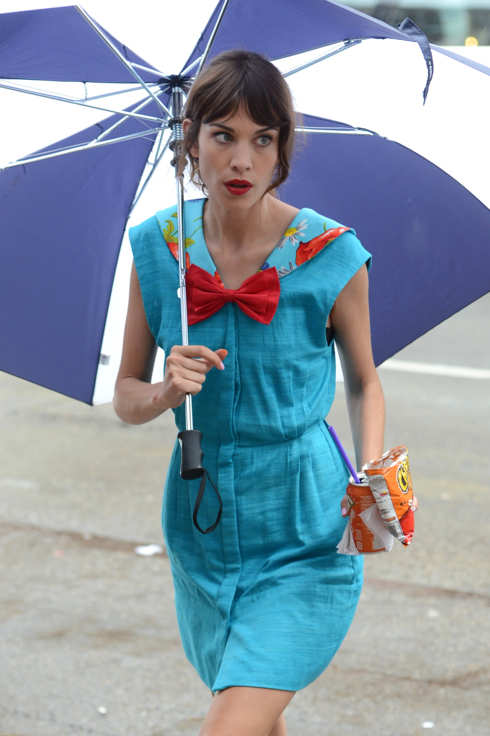 She also drank a canned beverage out of a straw, wore a bright-blue sailor dress, and held an umbrella. According to British Vogue, Alexa started filming scenes for the show's final season yesterday in New York. Her spokesperson confirmed that she'd be making a "cameo" and would be "playing herself," which takes all of the fun out of guessing whom she's going to date: Chuck, Nate, or Dan. It's totally Dan. They're both so Brooklyn.