You Can Now Buy Lady Gaga's Fame Fragrance in Tokyo
Two hundred little monsters were in line before the pop-up shop even opened.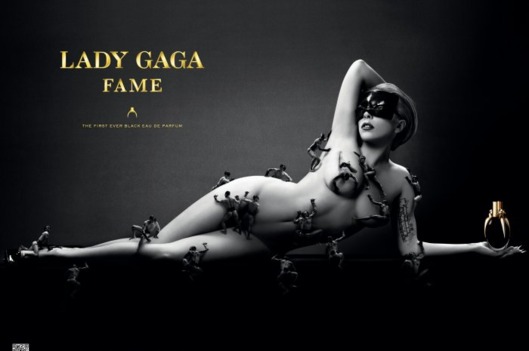 Gaga's debut fragrance, Fame, won't be available in the U.S. until September, but, as of this morning, it's for sale at a very interesting-sounding pop-up shop in Tokyo's Harajuku district. The store will be open all month, so you could technically still book a quick trip to Japan if you're really desperate to be first — or also because there's a special, limited-edition soap on sale, too. (Soap!)
Gaga wasn't there to cut any black ribbons while covered in naked men and open the store herself, but Fons Hautkamp, the wonderfully named general manager of the fragrance's producer, Coty, told WWD that she had carefully selected Tokyo as the launch destination and had been involved in the pop-up's development. "This whole store is done with her, and everything you see here she has seen," he explained — which means she must have sampled all the black food and beverages served in the adjoining café, including a blackberry smoothie, a black sesame sundae, and a dubious-sounding "mojito made with Dr. Pepper." WWD describes the boutique as having "something of a science lab feel to it" but framed by red carpets and black-fringe curtains and filled with shirtless male models holding trays of scent testers — in other words, a disco science lab. How very Gaga indeed.