ICB's Relaunch Imminent
You'll be able to find the collection at Barneys and online.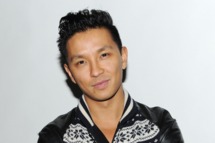 According to WWD, the ad campaign for the Prabal Gurung–designed clothing collection (starring models Katryn Kruger and Laura Kampman and photographed by Sebastian Kim) will break in September's Vogue. And according to ICB's Twitter: "In less than a week we'll be cocktailing with hosts @ManRepeller @ElinKling @HBronfman @BarneysNY to fete @PrabalGurung and ICB. Can't wait!" To think — Twitter didn't exist the last time ICB was sold Stateside. Look how far we've come, together.