Looming Ahead: 25 Ways to Wear Tapestry and Brocade
Fall's rich, textured prints.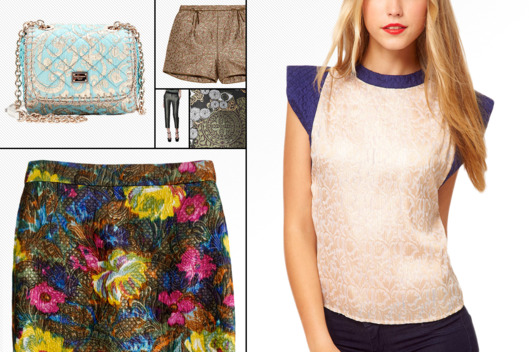 Historically, brocades and damasks were solely worn by the wealthy or the royal. Much later, the lush fabrics — along with their cousins, textured tapestries — were relegated to your grandmother's living room sofa. But fashion being fashion, what is old is chic again, and the woven fabrics have been popping up everywhere lately, at every price. And it's not just about gilded swirling paisleys anymore. Geometric brocades (Kenzo's snazzy boot), metallic flourescent-florals (J.Crew, naturally), and tailored shapes (hello, Mango!) modernize the material. Click ahead to see 25 ways to weave some richness into your wardrobe.
BEGIN SLIDESHOW