The Meryl Streep Look Book
The great dame of Hollywood's outfits through the years.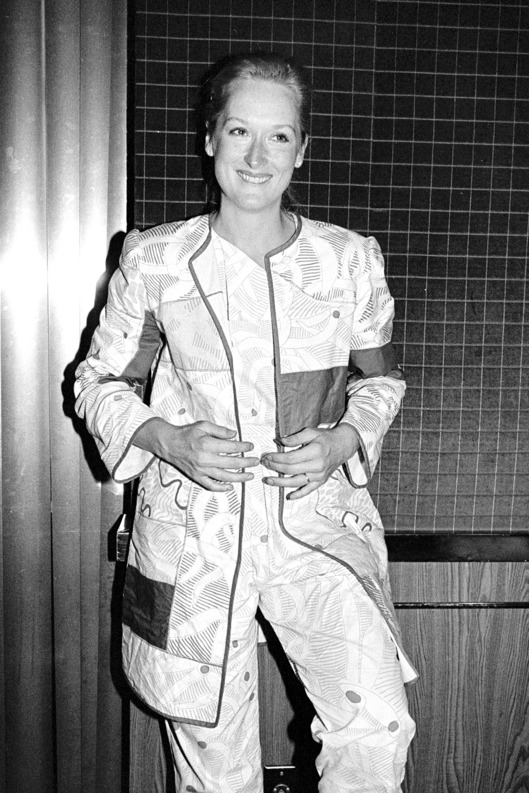 Always stately and poised, Meryl Streep knows how to command a room. Her outfits serve to supplement her bearing, but never overwhelm it. During her early career, she erred towards softer silhouettes with lots of draping and the occasional sparkle (also of note: that polka-dot dress at the 1980 Oscars!). Now she sticks with deep necklines that flatter her swanlike neck, often choosing nipped waists, solid colors, and the occasional structured jacket. Enjoy this look back at her wardrobe from the seventies to the present.
BEGIN SLIDESHOW