Michelle Obama Took Tracy Reese on the Campaign Trail
In the form of a yellow, floral dress.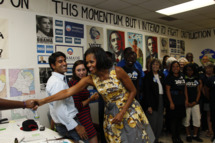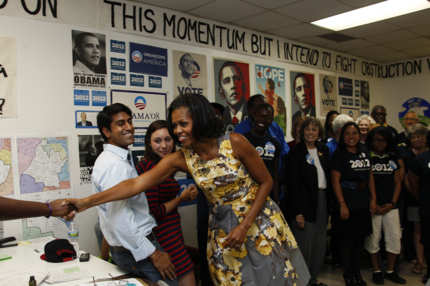 The first lady returned from London on Sunday and wasted no time getting back into Obama 2012 mode, making two stops (and wearing two outfits) in North Carolina yesterday. See her yellow florals by Tracy Reese and snappy blue stripes in our Michelle Obama Look Book.