Paul McCartney Waved His Flag Backward, and Princess Anne Watched Sailing
Meanwhile, Kate Middleton was <em>everywhere</em>.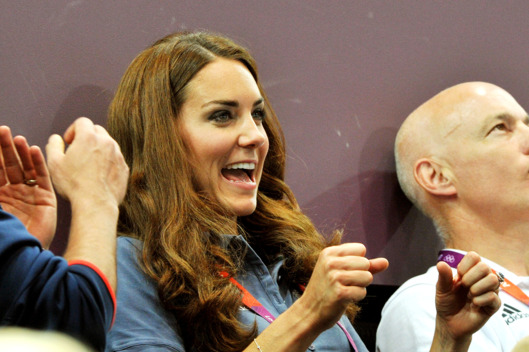 Racing around Olympic venues across London over the weekend, Kate Middleton attended five events, cheering and clapping enthusiastically for Team Great Britain's athletes competing in gymnastics, athletics, handball, and more. Prince William and Prince Harry joined her on a few occasions, but they also took a break for a polo match on Sunday, while Princess Anne went down to Weymouth to watch some sailing. Oh, and Paul McCartney waved his "Team GB" flag backward — daughter Stella looked a little embarrassed for him. See all these new photos in our slideshow chronicling celebrities at the games.