A Purple Wig, Sequins, and a Yin-Yang-Patterned Manicure: It Could Only Be Katy Perry's New Elle Cover
Really though, for Katy this is a restrained look.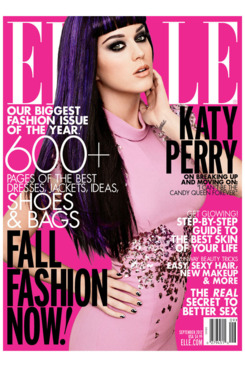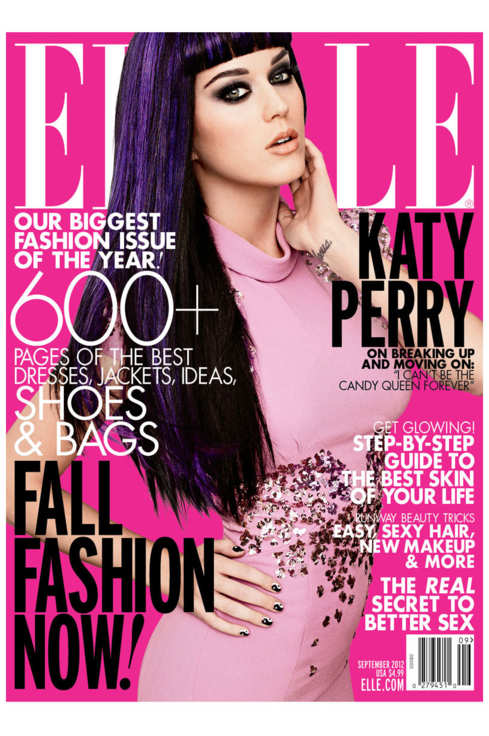 Katy Perry booked Elle magazine's September cover — and it's all candy-colored, true to form. But, shockingly, in the interview accompanying her cover, Perry tells the magazine she "can't be the candy queen forever." This can only mean she'll be squirting vegetable juice out of a special bra made from asparagus in her next video, because what's a girl to do without her signature gimmick?