Party Rock Was in the House Center Court at the U.S. Open Last Night
LMFAO took in some tennis.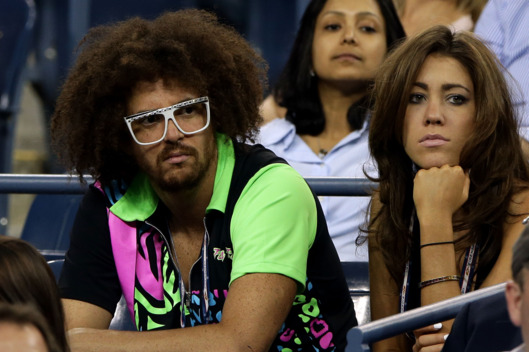 Days two and three of the tennis tournament saw Amanda Seyfried, Brooklyn Decker, and Rosie Perez among those watching the ballsy back-and-forth, while models filled the Moët & Chandon lounge. Also present: LMFAO's Stefan "Redfoo" Gordy, in desperate need of a headband to call his own. See all of their photos and more in our updated slideshow.