And Now, More Spirited Royal Appearances at the London Olympics
Prince William and Kate Middleton hugged!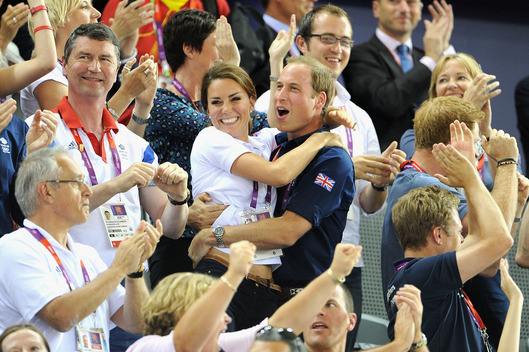 The royals were out in full force last night for a speed cycling event at the Velodrome in the Olympic Park — Prince William and Kate Middleton had a flirty whale of a time, which left poor Prince Harry the odd man out. Prince Edward and Princess Anne were also in attendance, and the latter assisted with the medal ceremony, no doubt pleased one of Team GB took gold. There were also blue-blooded appearances at the Aquatics Centre and the Royal Artillery Barracks; see all these new images in our slideshow keeping track of all the famous faces at the games.