Type-A Chic: 65 Ways to Organize Your Bag and Your Life This Fall
Summer's over. Time to get it back on track.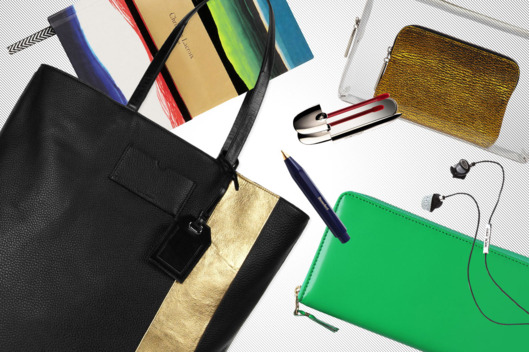 With the hint of back-to-school in the air, the beginning of September instantly makes us want to feel more pulled together, and there's nothing quite like a disorganized bag to keep that from happening. With Fashion Week already upon us, we've gathered a bunch of well-designed items that will help calm your nerves and ensure you stay and look sharp all season long. From the best small pouches, compact umbrellas, colorful notebooks and pens, to a light which makes reaching into a bag a lot less like cave diving, we've tried to think of everything. Click through our slideshow for all these plus perfect purse-sized beauty basics (nail polish remover for the errant manicure, travel perfumes) and the best way to keep your headphones from tangling into a ball.
BEGIN SLIDESHOW