Backstage Illustrations From Tess Giberson
Take a break from all the photos and enjoy some watercolors.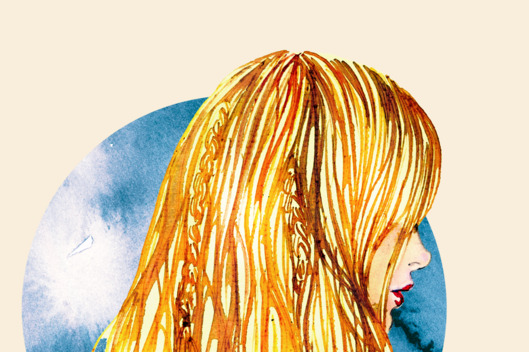 All this week, we'll be sending fashion illustrator Samantha Hahn backstage to capture some of the season's most ethereal beauty moments and inspirations in watercolor. At Tess Giberson, the designer played on the theme of "reassemble," employing a white-on-white color palette and rich textures like wide mesh and silk, with the beauty look inspired by an Icelandic warrior princess. Makeup artist Nina Soriano went flushed and feathery with a full brow and a neutral, highlighted lip. Hair was all about the "cool girl," a messy, voluminous look that made ample use of Bumble and bumble Surf Spray. Click ahead for our artist's gorgeous take.
BEGIN SLIDESHOW