Backstage Illustrations From Chris Benz
The coral makeup pops in watercolor.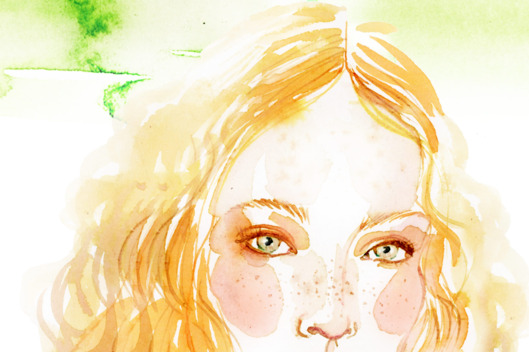 Yesterday's Chris Benz spring 2013 collection took its style cues from wood nymphs and spooky Japanese horror ingenues. When artist Samantha Hahn went backstage to check out the details, she focused on the romantic hair and beauty looks, and the vibrant, mismatched floral prints on the clothes. Makeup was all about a bright coral cheek and eye area that offset models' loose and wavy half-updos. Amid all the clashing patterns and stretch lace, some looks were accessorized with jewel-tone Cambridge satchels. Click ahead to see Hahn's watercolor portraits.
BEGIN SLIDESHOW