Backstage Illustrations From Rodarte
Samantha Hahn's latest watercolor project.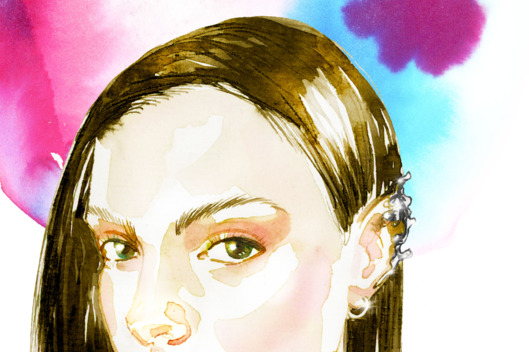 Kate and Laura Mulleavy presented their spring 2013 Rodarte collection this morning, with abstract, origami-like tailoring juxtaposed with bold and prints, fringes, and embellishments. In her latest collection of delicate watercolors, Samantha Hahn took in the pre-show beauty prep backstage, as well as some of her favorites from the first looks. Click through to see Hahn's portraits showcasing the models' precise side partings, ethereally clean skin, and the pretty ear cuffs that looked like seahorses.
BEGIN SLIDESHOW