Carine Roitfeld's Classy CR Launch Party at the Frick
In true Upper East Side fashion, guests were required to wear black tie.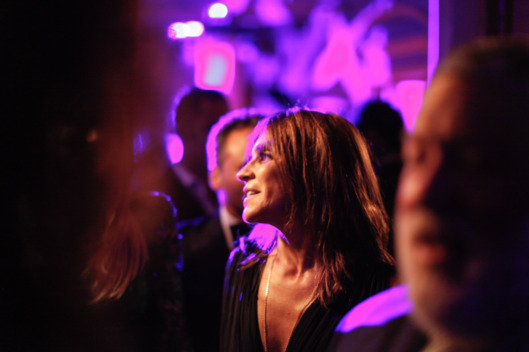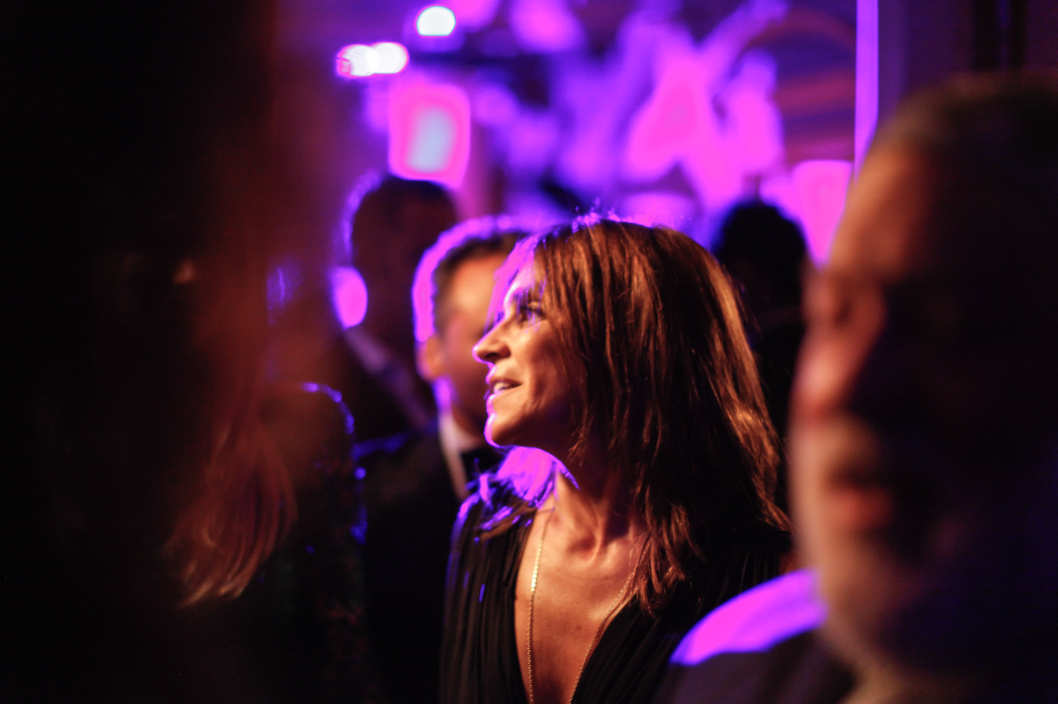 "It's very different from my last party," observed Carine Roitfeld, surveying her guests in the marble-floored atrium of the Frick Museum on the Upper East Side. This was an understatement: A year ago almost to the day, Carine held a rollicking karaoke party for her Barneys campaign at a strip club on the West Side Highway. Last night, she celebrated the inaugural issue of her new magazine, CR Fashion Book, with a formal, Mercedes Benz–sponsored black tie affair on the Upper East Side; the invitations instructed men to wear tuxedos and women to wear long gowns. "I want to do something different, more classic," she said. "After all, I am a grandma now." As for the dress code: "It's a bit démodé, no? But I think there's something very chic about the long dress."
Carine's daughter, new mom Julia Restoin-Roitfeld, was in attendance wearing a ruffly black Dolce & Gabbana gown. She said she was "very flattered" by CR's birth-themed debut issue, which was inspired by her recent pregnancy. (Four-month-old enfant Romy was home with dad Robert Konjic, Julia explained. "He has to leave early tomorrow, so he's being the babysitter tonight.") Despite all the babies gracing CR's pages, Julia doesn't plan to have Romy featured anytime soon: "I want to keep her private for right now. She has lots of time to do that later. There will be many more CR's — she can do it in a few years."
Although Julia's been taking it easy this summer, she said she's excited to start designing again soon. "My daughter is inspiring me so much already," she said, adding that she might want to try her hand at maternitywear. "There's a lot of maternity clothes and blogs about mothers and all that, but there's not so many from a glamorous, fashion point of view," she said, "So I think there's a need for something there."
Also eager to talk babies was Olivier Zahm, whose longtime girlfriend Natacha Ramsay is about to give birth to their first child together (Zahm has another daughter from an earlier relationship). "But I am not obsessed with all babies like Carine," he said. "Just obsessed with my own."
As the evening progressed, guests sweated to "Cat Daddy" and cheered when Champagne glasses smashed on the ground. (To our severe disappointment, cover girl Kate Upton stopped by so briefly that she didn't make it to the dance floor.) Alexander Wang swung by before heading to his own after-party, and a rumor that Beyonce was performing turned out to be false. Meanwhile, model after model swept in, including Karen Elson, Karlie Kloss, Bar Refaeli, Isabeli Fontana, and Lindsey Wixson, who was pictured headless (thanks to some photoshopping) in the new CR. "I was a very round, very happy baby. I drooled all the time," she told us, sipping a glass of water. "I was pretty cute, though ... the dimples." See all the guests in our slideshow.
Related: Exclusive Video: Carine Roitfeld on CR Fashion Book
BEGIN SLIDESHOW