The Cut at MADE Fashion Week Photobooth: Day Seven
Smile like there's no tomorrow.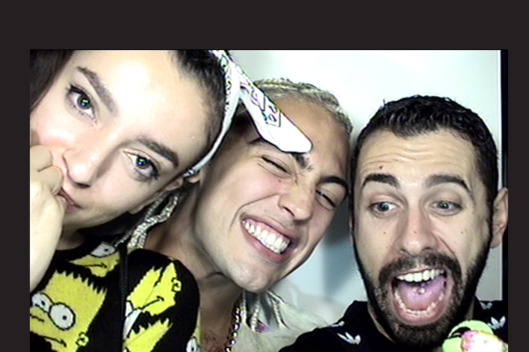 Final show day blowout at Milk Studios! Party in the photobooth! Other manic exclamations! We can't tell if you're happy bordering on hysterical that Made Fashion Week is over or just smiling through your tears (no actual tears, obviously, because they'd smudge the perfectly-applied makeup on display today). Click through our slideshow to see many of Jeremy Scott's creative team celebrating another epic show, British drag queen Jodie Harsh, a model with more hair than she knows what to do with, and even a special appearance from some of our Cut editorial staff. We can get down in the booth with the best of y'all, even if it took seven days' worth of shows to make us crazy.
Related: The Cut at MADE Fashion Week Photobooth: Day One, Day Two, Day Three, Day Four, Day Five, Day Six
BEGIN SLIDESHOW