The Emma Watson Look Book
See the British star's style evolution.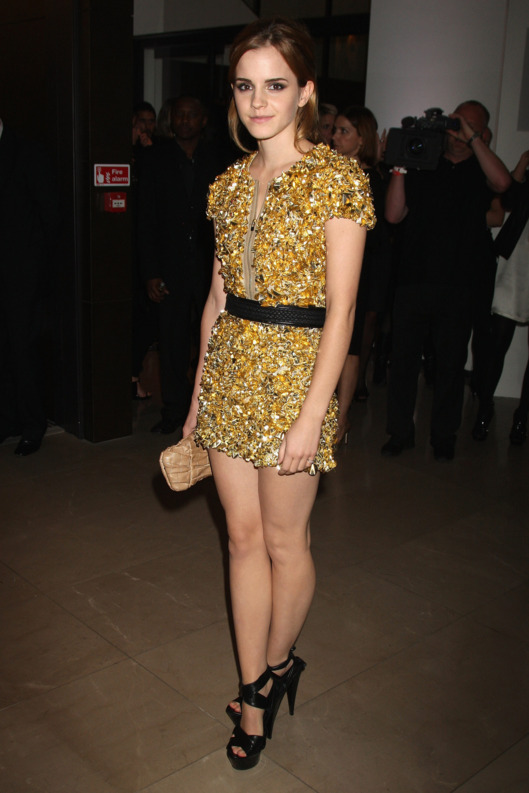 In 2001, Emma Watson became one of the most recognizable 11-year-olds in the world when she made her silver-screen debut as Hermione Granger in the first Harry Potter movie. But off-screen (and especially recently), Watson has distanced herself from her bookish counterpart, choosing leg-baring minis and edgier designer gowns for the red carpet. As soon as she hung up her wizard robes, Watson chopped off her hair and went after roles that showed off a different side of her, like My Week With Marilyn and The Perks of Being a Wallflower ... and her style kept evolving. It still is right this very second! Click ahead to see some of Emma's fashion highlights.
BEGIN SLIDESHOW