Here's DVF Hugging Henry Kissinger
European princess embraces American warmonger.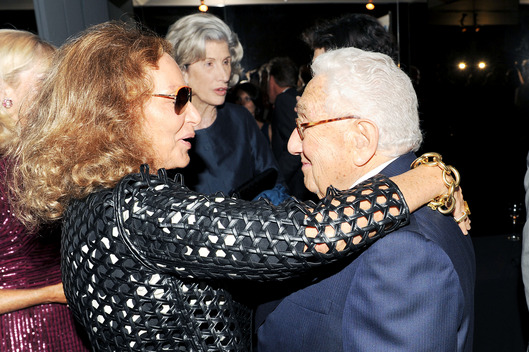 Spotted at yesterday's Couture Council luncheon for Oscar de la Renta: Diane von Furstenberg embracing Henry Kissinger as though her arms were a wrap dress and he were a stylish female professional in business-casual attire. In the background: Nancy Kissinger, Henry's philanthropist wife.