The Jenna Lyons Look Book
The J.Crew style guru is known for her edgy take on preppy classics.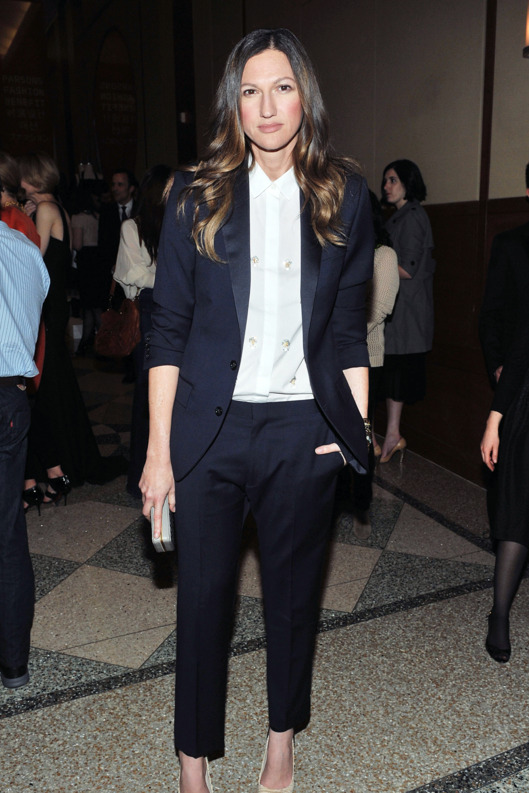 Jenna Lyons's look is practically synonymous with J.Crew, the brand where she's worked for almost her whole life. A rangy, six-foot-tall brunette with a fondness for thick-framed tortoiseshell glasses and pink lipstick, her penchant for menswear-inspired outfits with feminine, edgy touches (sparkly bracelets, hot pink nail polish) have sparked a generation of J.Crew worshippers. Her trademark looks include mixing prints and bright colors with tomboyish pieces like chambray shirts and beat-up jeans; while she's always pushing the envelope with prints and color combinations, she always sticks to streamlined, close-cut silhouettes. Enjoy a look back at her outfits through the years in our slideshow.
BEGIN SLIDESHOW