The Kate Bosworth Look Book
Examining the blonde, laid-back Californian turned high-fashion maven through the years.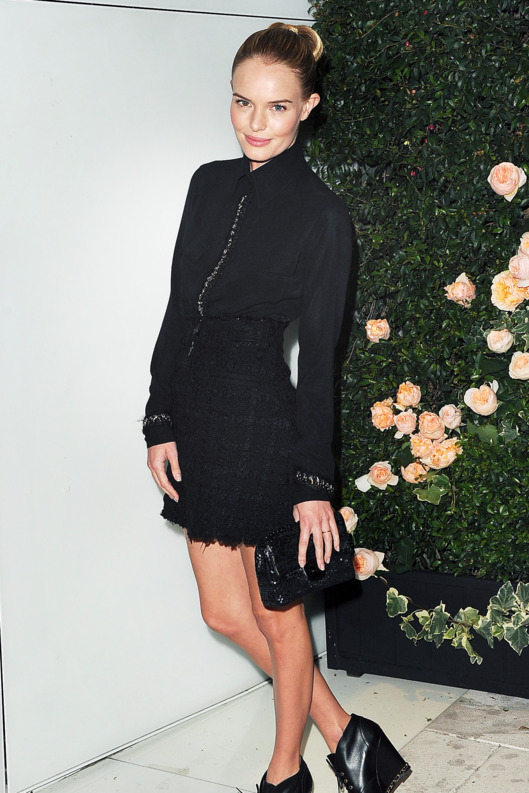 Quintessential California blonde Kate Bosworth could've easily stuck with the cute, all-American look propagated by her early roles in films like Blue Crush. Instead, she became very serious about high fashion, emerging as a front-row fixture at major runway shows and dressing in international heavyweights like Proenza Schouler, Dolce & Gabbana, and Chanel. Often among the first celebrities to get her hands on a particularly coveted collection, since she can make everything — from a skin-tight beige dress to a paint-splattered gray T-shirt — look great, she anchors her ever-changing wardrobe with a clean face, simple ponytail, and bold lip. Enjoy a look back at her fashion choices through the years.
BEGIN SLIDESHOW