The Kate Moss Look Book
The face of heroin chic scrubs up nicely.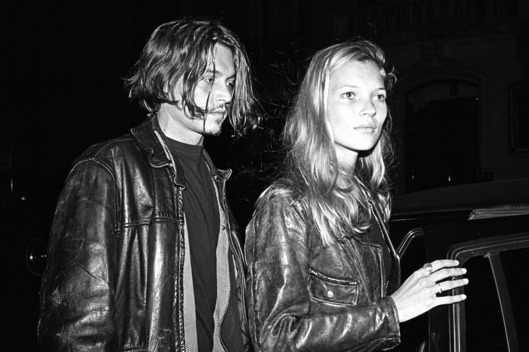 Kate Moss has always possessed that je ne sais quoi when it comes to starting trends. She ushered in the heroin chic look of the mid-nineties, walking red carpets with her then-boyfriend Johnny Depp in black leather and strappy, thigh-skimming slipdresses. A regular part of the London music scene, she frequently attended concerts braless under her white tank tops, a cigarette dangling from her lips. When she was photographed with Pete Doherty at the 2005 Glastonbury music festival, wading through the mud in Wellies and low-slung hot pants, she almost single-handedly started the Hunter boots trend. Since marrying Jamie Hince in John Galliano in 2011, Moss has become slightly more polished, but she'll never give up her signature staples like minidresses, furs, and skinny leather pants. Enjoy her wardrobe highlights from 1990 to the present in our slideshow.
BEGIN SLIDESHOW