Street Style From London Fashion Week, Part Three
With a guest appearance by Anna Wintour.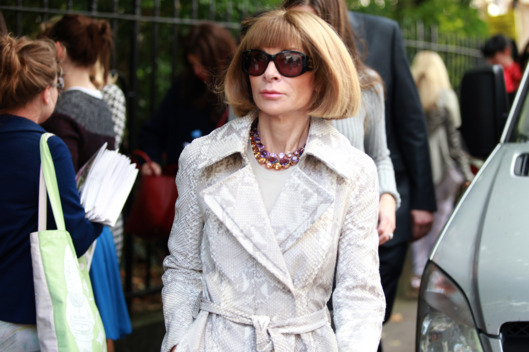 So, what is it about London that makes everyone want to dress like a walking Magic Eye? Not that it hasn't been entertaining to watch. On the last days of the British shows, however, the wave of prints ebbed slightly, allowing for color-blocking (photographer Candice Lake), a three-piece black suit (Tank's Carolina Issa), and jeans (stylist Barbara Martelo, you rational soul, you!). But, of course, there were a fair amount of patterns — see singer Jade Williams's burgundy dotted blazer and trousers, Yasmin Sewell's ornate top and matching two-tone sunglasses, and Chioma Nnadi's plaid pants like it's 1992 in a punk club/Christmas morning. Click ahead to view these outfits and more.
BEGIN SLIDESHOW