Meet the New Designer: Maki Oh Wants to Tell a Different Story About Africa
She's showing at New York Fashion Week on Thursday.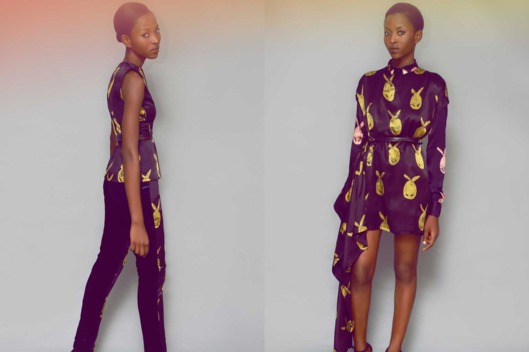 Maki Oh has never been one to find the easy way out. The 26-year-old Nigerian designer hand-dyes all her fabrics using a time-consuming technique called adire, which uses indigo leaves instead of industrial dye. "I've always been interested in couture, so things like that excite me," she explained from her studio in Lagos. Though she only launched her label in 2010 (after graduating from the Arts Institute in Bournemouth, England), she's already found celebrity fans like Solange Knowles and Leelee Sobieski, and hooked up with an artsy New York City stockist (Maryam Nassir Zadeh in the Lower East Side). This year she was named Designer of the Year by African fashion magazine ARISE, and as part of her award she'll be showing her soft silhouettes and African-inspired prints at New York Fashion Week this Thursday. Click through our slideshow to see Oh's designs and hear more from our interview.
BEGIN SLIDESHOW