Meet the New Editor: Jack Sunnucks's Magazine is a Love Letter to Polaroid
"I wanted it to be <i>Jack&rsquo;s Magazine</i> because it&rsquo;s all about me ... that sounds completely awful, doesn&rsquo;t it?"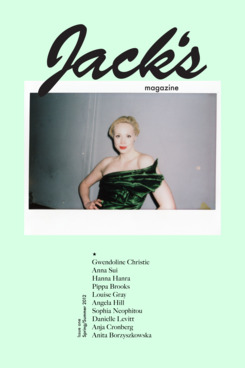 When we spoke with Jack Sunnucks, the 23-year-old was just two weeks out of Central Saint Martins and spending some time lying horizontal on a beach in Spain. He was resting up before starting his new job as editorial assistant at London-based fashion magazine 10 — after spending a solid six months dedicated to his senior project, his very own magazine titled (appropriately enough) Jack's Magazine. The seven-by-ten-inch journal, all shot and written by Sunnucks, is sort of a cross between a diary and a scrapbook, featuring "women who inspire me by dedicating their time to things they love," as he puts it. The first issue features Anna Sui, Louise Gray, and Sophia Neophitou, among others, and is stocked at Dover Street Market in London, Collette and Kenzo in Paris, and VPL in New York City. (Pretty impressive for a project completed with only the help of an art design friend, Carla Valdivia.)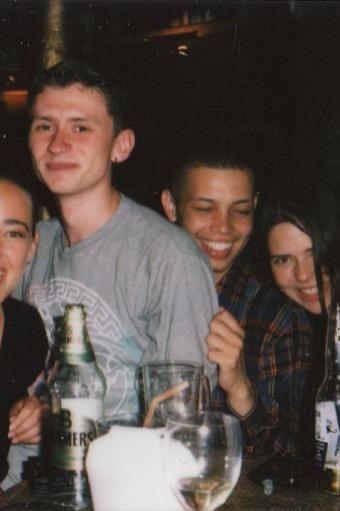 At CSM, Sunnucks studied journalism, but spent plenty of time exploring his love of film photography; he even worked as an intern for Juergen Teller. "I sent him this letter being like, 'My photos are crap but I make really good cups of tea,'" says the London native with a laugh. The overall aesthetic of his magazine has a sort of casual snapshot feel. "I basically am very happy with my Polaroid camera," he says. "The magazine is kind of my love letter to film." Next year, Sunnucks plans to publish another issue, this time inspired by men. "I know it sounds stupid, but I just didn't know what to do with men this year," he explains. Click through our slideshow for a glimpse of Jack's Magazine, plus hear more from our interview with the editor.

BEGIN SLIDESHOW