More High-Octane Street-Style Shots From Milan
Gaining steam for the final sprint of fashion month.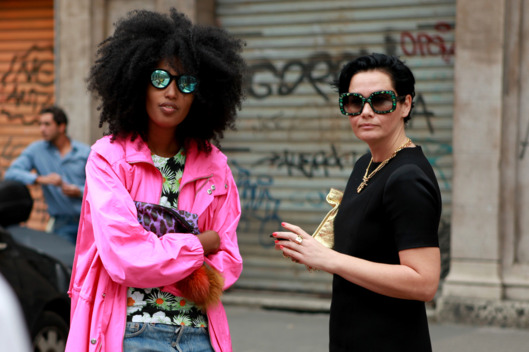 Milan Fashion Week is all but over now, which means showgoers are entering the final leg of fashion month. At this point, it's sink or swim: The experts are still going strong, while those less resourceful have run out of new ways to repurpose the contents of their suitcases. Accessories remain a great way to refresh an outfit; zoom in on the images to observe the carefully layered rings, stacked bracelets, and mismatched cuffs. Favorites include Julia Sarr Jamois in her playful sunglasses, the tireless Anna Dello Russo, and our new girl-to-watch, Carlotta Oddi.
Related: 70 Heavy-Hitting Street-Style Looks From Milan
BEGIN SLIDESHOW