Naeem Khan Gets Sued Over Fabric Payments
Or rather, lack thereof.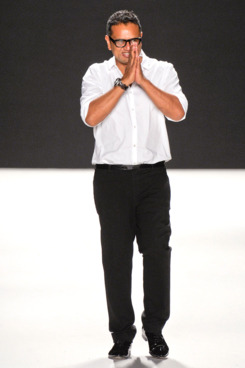 Naeem Khan allegedly owes $10,521 to fabric suppliers Jakob Schlaepfer Inc. and Filtex, who are now suing the designer over the outstanding payments. When contacted for comment, Khan's publicist told the Daily News that he was preoccupied at the moment. Fashion Week > legal troubles, always.