Street Style From New York Fashion Week, Day Seven
Don't stop us now, we're having such a good time.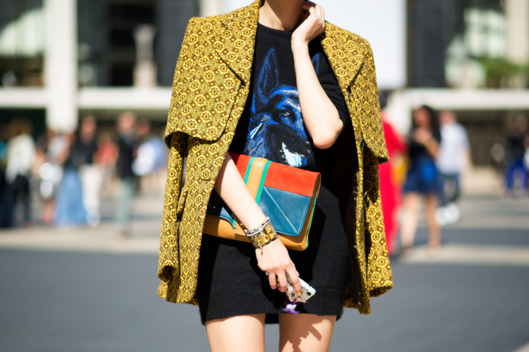 It's a free-for-all street-style selection today, because folks have either saved one of their best outfits for last or just gone crazy at the thought that European shows (three! more! weeks!) are now approaching — and dressed to reflect that. There's Natalie Joos on a polka-dot-covered bicycle, Phil Oh hiding up Michelle Harper's skirts (don't worry, upskirt shots remain the exclusive domain of unsavory paparazzi), and even Tyra Banks letting her hair wig down a little. Oh, and yes, no roundup would be complete without a guy in plushie-covered parachute pants now, would it?
BEGIN SLIDESHOW