Nordic Track: Six Fashion Talents to Watch
Cool looks out of Helsinki and Stockholm.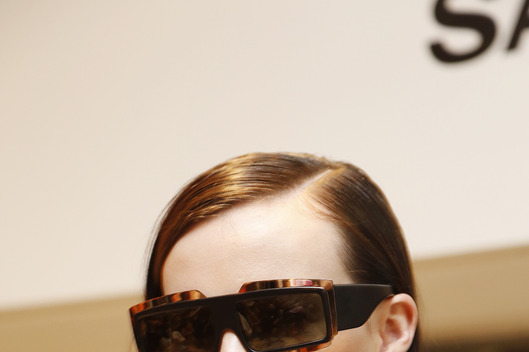 The long line of cool kids in funky prints and precisely styled geometric haircuts standing outside the New Museum on Monday night were our first tip-off that Nordic design attracts a well-dressed crowd. The evening's big draw was "Northern Exposure," a presentation of six Nordic fashion talents organized by Capsule, the Lower East Side retailer International Playground, and the Consulates General of Finland and Sweden. Each of the designers sent out four strong looks from their spring-summer collections, and the results were impressive. Inspirations ranged from the recent expedition to Mars to eighties-era Debbie Harry and each look was punctuated with smart accessories (Altewai.Saome's Neo-Trekkie shades and R/H's denim carryall stood out). Click to see our favorites from these labels and learn about their design inspirations.
BEGIN SLIDESHOW