Party Pictures: Heidi Klum's Leg Stroked
All of the New York Fashion Week parties, in one place.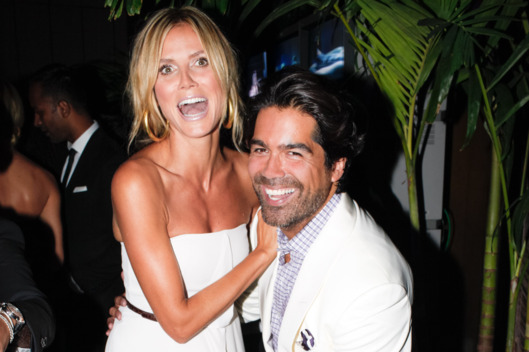 Throughout Fashion Week, the Cut rounds up the best air kisses and drunk faces from the party circuit. Among the photographic bounty from last night: Nate Berkus on a kissing spree, Azealia Banks letting her hair down, Yoko Ono in a magnificent hat, Kate Bosworth, Julianne Moore, and shoe designer Brian Atwood stroking Heidi Klum's leg. But it doesn't stop there. Party fixtures Waris Ahluwalia, Olivier Zahm and Alexandra Richards make their rounds. And don't miss Diane von Furstenberg kissing Henry Kissinger. Stay tuned in the days to come as the party continues all week long.
BEGIN SLIDESHOW