Playing Diana Vreeland's 'Why Don't You' Game
With Brooke Shields, Stefano Tonchi, Gabe Saporta, and more.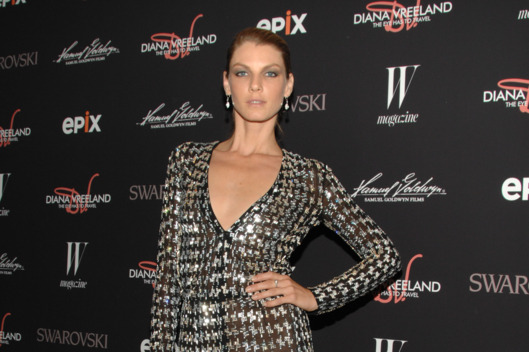 The remarkable Diana Vreeland, who defined what it meant to be a fashion editor at the helm of both Harper's Bazaar (for 26 years) and Vogue (for 8), always urged her readers to shed the ordinary and live an adventurous life. And by all accounts, she practiced what she preached, as recounted in her granddaughter-in-law Lisa Immordino Vreeland's new documentary, Diana Vreeland: The Eye Has to Travel. The legendary editor dressed Wallis Simpson, advised Jackie Kennedy, discovered Twiggy, and championed the bikini and the blue jean, so when she began issuing provocative missives from her infamous "Why Don't You?" Bazaar column, readers took note. "Why don't you rinse your blond child's hair in dead Champagne to keep its gold?" she once wrote. "Why don't you wear velvet mittens all day long?" One of the best scenes from the documentary is when her great-granddaughter reads these aloud. And so, to honor Vreeland's spirit, those attending the documentary's premiere at MoMA and the after-party at the Monkey Bar have contributed their own "Why Don't You"s for the Cut.

BEGIN SLIDESHOW