Street Style From Beirut
Modern looks in the ancient city.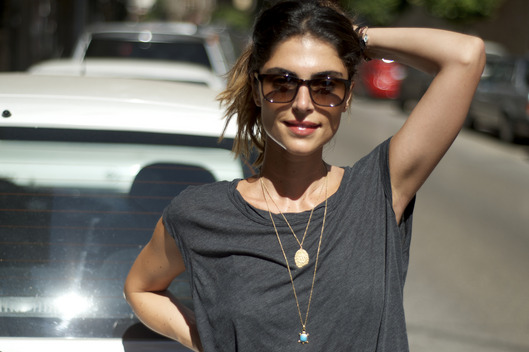 When archaeologists dig beneath Beirut's downtown, they find items from nearly every major historical era: Phoenician, Hellenistic, Roman, Byzantine, Arab, Crusader, and Ottoman. Known these days for its high-octane, gay-friendly nightlife (it's been called the Provincetown of the Middle East) and newly revitalized waterfront promenade (Zaitunay Bay, designed by architect Steven Holl), the capital city of Lebanon also reflects its unique history in the eclectic dress of its inhabitants. We sent a photographer to capture the half-shaved heads, metallic studs, and Arabic tattoos intermingling with simple dresses and ladylike rhinestones. Click through our slideshow for a glimpse of all that — plus men in colorful pants, women in oversize sunglasses, and a palm tree or two.
BEGIN SLIDESHOW