Slideshow: Street Style From New York Fashion Week, Day One
Black, white, and denim — mostly all over.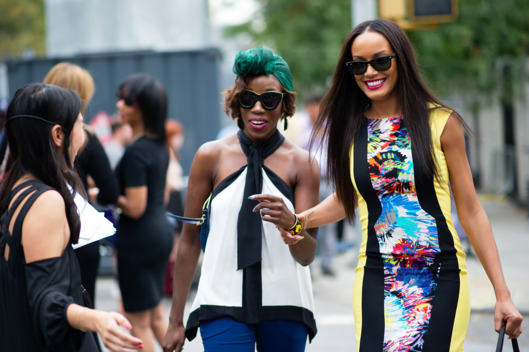 Fashion Week finally arrived in New York yesterday, giving editors and bloggers the opportunity to show off the outfits they've been planning for months and models the chance to look totally pulled together in whatever clothes they decided to throw on. The Cut sent photographer YoungJun Koo to the streets, where he ran into Ruby Aldridge, Kate Lanphear, Susie Lau, and more, snapping a series of mainly black, white, or denim outfits, strappy sandals, and sleek handbags — we'll take the safety-pin one, please.
BEGIN SLIDESHOW