Street-Style Pattern Recognition: Outside the Spring 2013 Shows, Vol. 1
Blue handbags, lace stockings, and, of course, top-knots.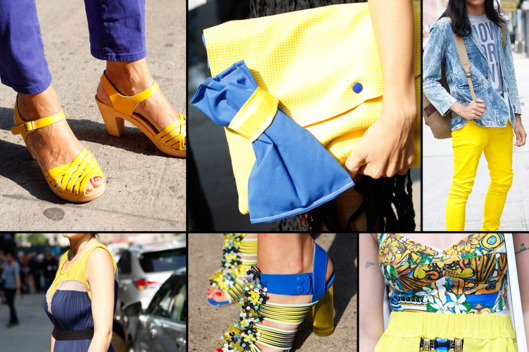 Hallelujah — the New York shows are more than halfway done! And as you've trotted out several days' worth of meticulously planned outfits, we've been hanging around Milk Studios (the home of MADE Fashion Week) snapping close-ups of your blue handbags, dip-dyed hair, and digital-print dresses ... and putting together collages of street-style trends in our spare time. We know, we know — you thought you'd be the only one in a camouflage shirt, lace stockings, and Prada creepers, with a top-knot and mirrored sunglasses. But you're not, so welcome to The Cut's inaugural Pattern Recognition of the spring 2013 season! We're happy to have you.
BEGIN SLIDESHOW