The Audrey Hepburn Look Book
The Givenchy muse remains one of Hollywood's biggest icons.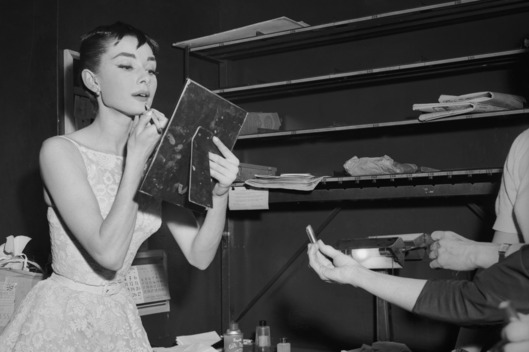 Born in Belgium in 1929, Audrey Hepburn was trained as a ballerina in her youth and began acting in the early fifties when she was told she was too tall (5 foot, 7 inches) to dance professionally. On the set of Sabrina in 1954, she met designer Hubert de Givenchy, who agreed to do the wardrobe for the film because he mistakenly thought he would be outfitting Katharine Hepburn, not Audrey. He was instrumental in creating what became her signature look — a simple, high-necked dress with a fitted bodice and a full skirt. She was once quoted as saying, "[Givenchy] gave me a look, a kind, a silhouette. Because he kept the spare style that I love. What is more beautiful than a simple sheath made an extraordinary way in a special fabric, and just two earrings?" In turn, the designer credited her as his muse, as did photographer Richard Avedon. Enjoy our look back at her style from the late forties up until her death in 1993.
BEGIN SLIDESHOW