The Charlotte Gainsbourg Look Book
The quintessential French girl exemplifies that&nbsp;<em>je ne sais quoi</em>.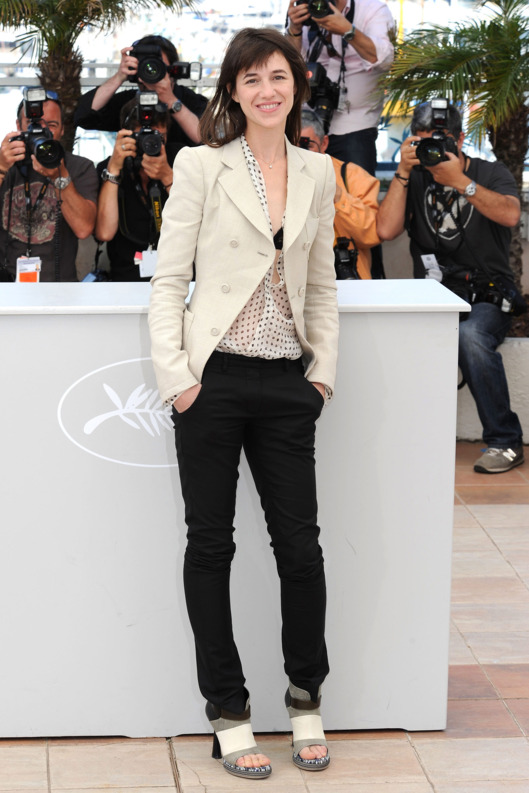 The daughter of Serge Gainsbourg and Jane Birkin, Charlotte Gainsbourg won the genetic lottery, but she doesn't rub it in. Often showing up to events with barely brushed hair and no makeup on, she's a walking antithesis to the immaculately styled, bronzed, and polished celebrities who've overrun today's red carpets. A longtime Balenciaga face, Gainsbourg frequently wears Nicolas Ghesquière, but it's obvious from her simple, relaxed outfits — usually just a cocktail dress for formal events, or beat-up jeans, work boots, and a jacket for everything else — that she dresses herself and doesn't employ a stylist. Isn't it ironic when the women who try the least look the best?
BEGIN SLIDESHOW