First Look: Heather Clawson's Habitually Chic: Creativity at Work
Jenna Lyons, Chris Benz, and other fashion people show off their workspaces.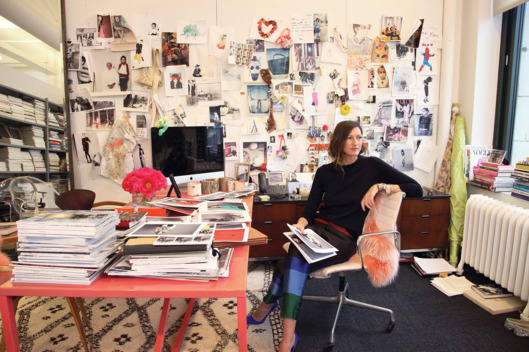 For her first book, the photographer Heather Clawson stopped shooting the kitchens and bedrooms that are featured on her blog, Habitually Chic, and focused on office spaces and work rooms. In Habitually Chic: Creativity at Work, published by powerHouse Books, fashion people including Peter Som, Michael Bastian, and Jonathan Adler show off the workshops and corporate caves where they design floral crop tops, preppy cashmere sweaters, and geometric throw pillows. Click ahead for a sampling of the shots, including a glimpse at what Jenna Lyons tacks to her walls. Don't forget to zoom in.
BEGIN SLIDESHOW