So, How Was Kanye West's Time at Paris Fashion Week?
A week without Kim and without many clothing changes, either.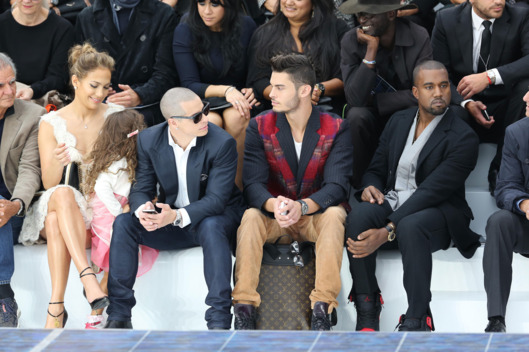 While Kim Kardashian spent her week wearing dubious animal-print caftans down in Miami, Kanye West had higher fashion plans. Though he didn't present a collection himself this season, he kept busy at Paris Fashion Week attending shows like Chanel and Givenchy; as the Daily News reports, he flew solo to protect "his reputation." (And so reportedly RSVP'd to shows without a plus one, which is a shame because I was free on a couple of occasions and would have been happy to fill a seat NEXT TO BAPTISTE.) Although West was photographed with the nonchalant facial expression that's become his trademark, we tried our best to interpret how exactly his Fashion Week was going. Click through our slideshow and see if you think we have it right.
BEGIN SLIDESHOW