Instagram & Florals: Photos From Nick Knight's New London Exhibit
Excerpts from a show at the SHOWstudio gallery.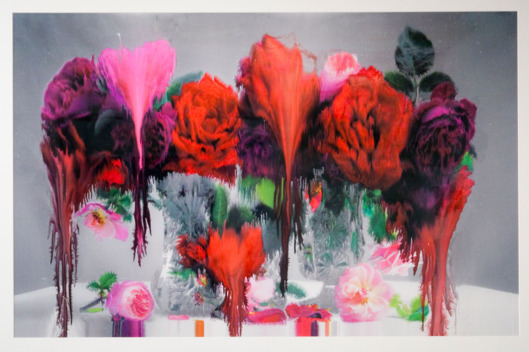 During this year's Frieze Art Fair, fashion photographer Nick Knight presented new works at the SHOWstudio gallery in Central London. On display: highlights from his Flora series, which were taken from over three years' worth of Knight's visits to London's Natural History Museum and focus specifically the botanical specimens in the museum's herbarium. Meanwhile, online art gallery and e-tailer Paddle8.com showcases a selection of Instagram photos Knight took while working on the project, which will make your sepia-toned Instagrammed lunch look even crappier in comparison. (While Knight's Flora series are for sale at Paddle8, these Instagram shots are not.)
Knight also debuted pieces from his latest body of mixed-media work within the exhibition. These pieces — also blossom-themed — show ornate Renaissance-style compositions of bold floral arrangements, with their inks running and dripping as if the blooms are wilting just a little. See these exclusively in our slideshow showcasing the best of his exhibition, as well as a selection of Knight's Flora and Instagram snaps.
BEGIN SLIDESHOW