International Street Style: Tbilisi
The other Georgian peaches.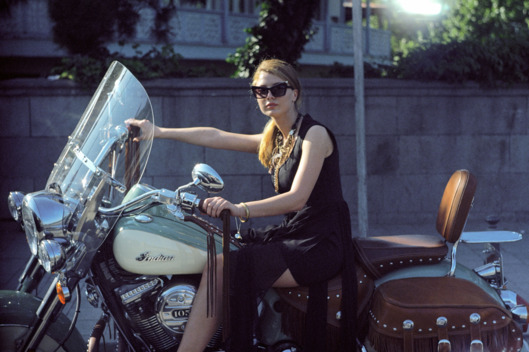 Although Tbilisi history features a revolving cast of conquerors, the fashion favored by its modern day denizens is hardly heavy-handed. In fact, between the lace collars, pleated skirts, silk tops, and oversize sunglasses spotted by our street style photographer, we'd go so far as to call the dominant look delicate. But don't be fooled by the feminine threads — Georgian women have no qualms riding around town on a motorcycle while wearing a little black dress and a pair of skyward pumps. Click through our slideshow for insouciant blazers, cut-out button-downs, and even a living accessory.
BEGIN SLIDESHOW