The Johnny Depp Look Book
Looking back at the actor's oddball style, from the eighties to the present.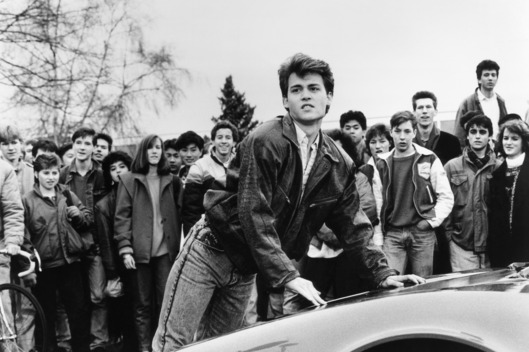 Deemed a "Style Icon" by the CFDA in 2012, Johnny Depp has been known for madcap dressing habits throughout his 30-year career. Whether he's in a polished tuxedo or a raggedy pair of jeans, Depp always looks slightly out of place in the best way possible. After all, doesn't fashion love a rule-breaker? In keeping with his devil-may-care attitude, he skipped the CFDAs and sent John Waters to collect his prize in his place — a very Depp move, if there ever was one. Enjoy this look back at his funky hats, watch chains, and occasional black tie ensemble in our slideshow.
BEGIN SLIDESHOW