Kate Hudson, Sarah Jessica Parker, Alessandra Ambrosio, and More at L.A.'s AmfAR Gala
To discuss: Octavia Spencer's unfortunate peplum, and Rose McGowan's corsage.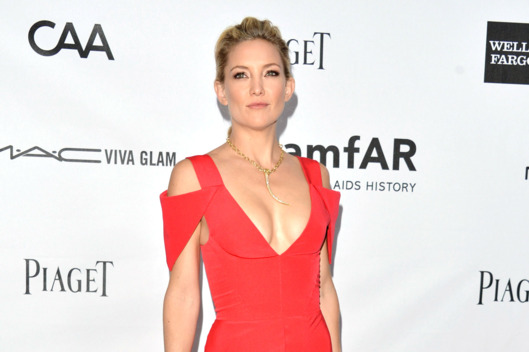 Last night, amfAR held a gala in L.A., which meant that some movie stars came because, really, they had no excuse not to. And even though Sarah Jessica Parker lives in New York, she came too, wearing what first seemed like a fun strapless jumpsuit but then revealed itself to be just a black tank top and pants. Since it's L.A. and people can't figure out if they should go all-out glamorous on the red carpet (Kate Hudson) or be relaxed and casual (Chelsea Handler), there was a wide range of styles. Click through our slideshow for our analysis of each look.
BEGIN SLIDESHOW