The Last 60 Street-Style Looks From Paris
Parting is such sweet sorrow.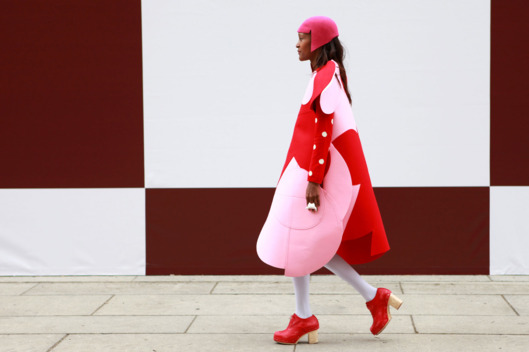 It's unclear how the street-style stars made it through New York, London, Milan, and Paris without attacking one another via Twitter and open letters (really people, let's all just Comme des F**k down). But, luckily for us, they managed to eke out a few more stylish outfits during the last days of fashion month. Our final roundup from Paris Fashion Week doesn't disappoint — we caught Hanneli Mustaparta midair; not just one, but two oversize Comme des Garçons coats; and a pair of leather overalls. Click through our slideshow for all of that, plus, a picture of Cara Delevingne wearing an airplane pillow on her head and tinfoil on her hands. Because, after all, fashion does make people crazy.
BEGIN SLIDESHOW