Meet the New Photographer: Dana Boulos Wishes She Had a Camera Inside of Her Eye
The 22-year-old's big break came in <em>Vice</em> last year.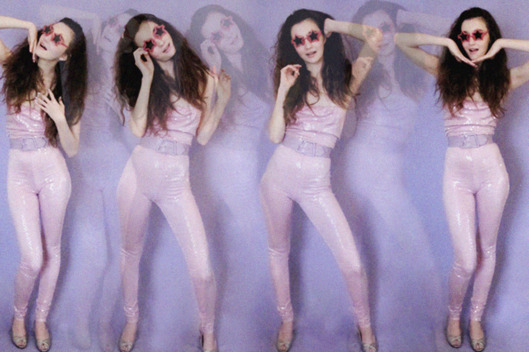 With a camera in hand since age 7 or 8, Dana Boulos's big break came in the pages of Vice's Photo Issue last year. She, along with the five other members of the Ardorous (an all-female collective of creative professionals), were asked to submit their interpretations of a high school crush to the magazine. From the time her images were published, Boulous has worked with Sky Ferreira, Elle Girl Japan, and Ali Lohan, and directed an aggressive music video for Wetrobots + Bosaina, an electro-clash band out of Cairo — marking a departure from her whimsical, light-infused photographs. "The music video's very visual, and it's a whole different world," the 22-year-old told the Cut. "I guess if you had to describe it, it's like Black Swan meets Alice in Wonderland meets Girl With the Dragon Tattoo." She hopes to work with musicians such as A$AP Rocky and Die Antwoord in the future.
The London transplant, who studied visual communication at the Fashion Institute of Design and Merchadising in Los Angeles (where she currently calls home), also makes clothing and jewelry under her Petite Lapin label and co-founded a zine with fellow photographer Henry Fey, called Brainfreeze. Plus, Boulos recently signed with Tandem Stills + Motion, which she hopes will hook her up with the likes of Lula editor Leith Clark, Wonderland's Julia Sarr-Jamois, and Rod Stanley of Dazed & Confused. (And look out for an upcoming feature shot by Boulos on the Cut.) "I am in love with fashion," she confessed. "That's always been my favorite thing. And with art. So if you mix those two together, that's what you get — this creative, weird world." Click through our slideshow to see some of Boulos's work and read more from our interview with her.
BEGIN SLIDESHOW