Style Tribe: A.P.C.'s Worldwide Army of Cool
Meet the devout salespeople at the brand's NYC, L.A., London, Paris, and Tokyo stores.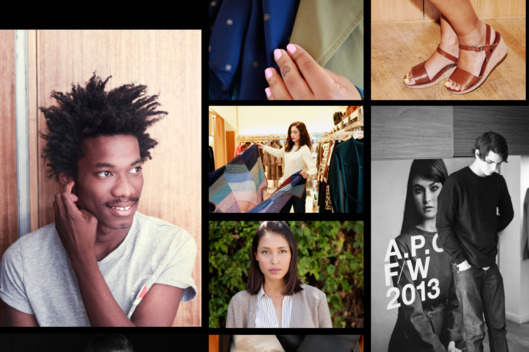 When Jean Touitou founded A.P.C. in 1987, he set out to make classic, well-tailored French clothes that people could wear again and again. In 1991 his first store opened in Tokyo, where his raw-denim selvedge jeans garnered a steady cult following. The brand turns 25 this year and now includes 49 units worldwide in Paris, Korea, China, London, Belgium, Germany, Los Angeles, Singapore, Japan, and New York. The Parisian-cool aesthetic is best embodied in its cadre of understated-chic employees — a group of individuals eerily like-minded in their devotion to pared-down style. Think chambray shirts, perfect trenches, natural hair, and the occasional matte-red lip. Accessories are minimal but precise, jeans rarely if ever get washed, and many pieces work for either gender. We sent photographers to A.P.C. outposts in London, Paris, New York, Tokyo, and Los Angeles to capture the foot soldiers in the war against trying too hard. Click through our slideshow for the ultimate antidote to the street style overdose of the past month.
BEGIN SLIDESHOW