The 30 Most Stylish People From Fashion Month
Joanna Hillman and Shala Monroque made our list, but there are some new faces, too.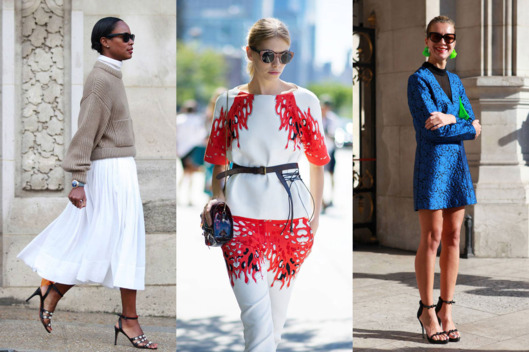 Four cities — and too many shows to count — later, fashion month has come to a close. Stylish attendees preened for the cameras in New York's muggy heat and Paris's chilly rain alike, but along with regulars like Natalie Joos, Susie Bubble, and Taylor Tomasi Hill, the Cut captured a handful of newcomers this time around. Take Ursina Gysi, assistant to stylist Camille Bidault-Waddington, a face to watch for her rumpled bohemian glamour; Simone Marchetti of La Repubblica made our list (as the sole male) because of his ability to perfectly pair a man clutch with each impeccable outfit; and Michelle Elie, editor of Garage, earned a spot for her fearless sense of proportion — no one else can seem to master the high-fashion version of The Flying Nun. And while the Russian pack (Miroslava Duma, Anya Ziourova, and Elena Perminova) continued to dazzle, they faced some serious competition from their neighbors to the east, with Elle China's Leaf Greener and Miao Miao and Numéro China's TS catching photographers' eyes. Click ahead to see the 30 most stylish people spotted outside of the spring 2013 shows.
BEGIN SLIDESHOW