The Tyra Banks Look Book
From top model to top, well, <em>everything</em>.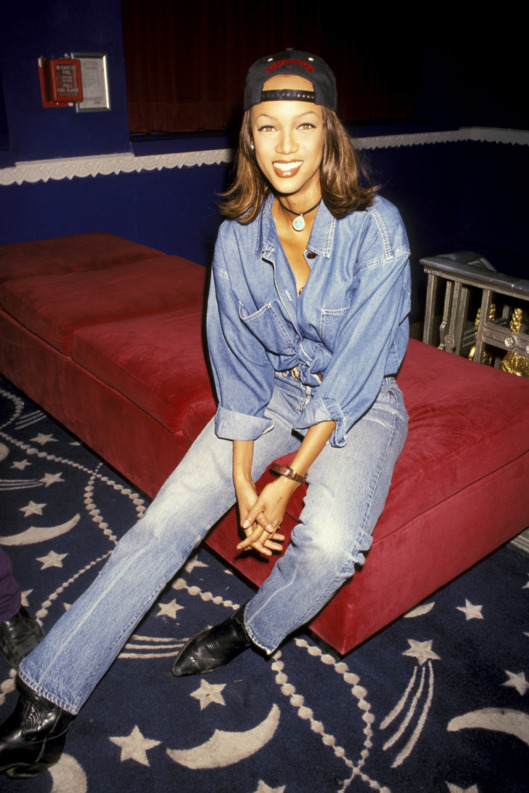 Tyra Banks wears many hats in her professional life: executive producer, reality TV host, talk show host, actress, singer, author, arguable Harvard graduate, and probably more still. Yet she rarely wears actual hats, you know? It must be something to do with showing off that famous "fivehead." But there's a fierce rich variety of looks to be found in Banks's closet, both past and present — from the acid-washed denim separates of her early modeling days to the red carpet glamour she's now embraced. And, of course, sprinklings of the absurd: crimped hair, jewelled fishnet masks, and that pink Latex catsuit she wore for a ride on the 7 train while promoting Modelland. Enjoy it all here.
BEGIN SLIDESHOW