Twenty-Five Celebrities Who Still Dressed Up for Halloween
Jessica Simpson looked <em>good</em>.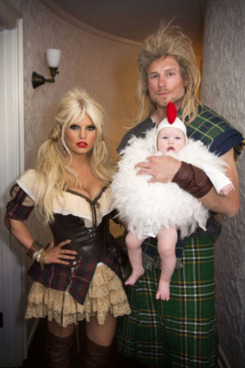 Even though Governor Chris Christie canceled Halloween in New Jersey, and others on the East Coast were left to cobble together last-minute costumes after the storm, that didn't stop celebrities — okay, most of them were in Los Angeles —from dressing-up for the paparazzi. Alyson Hannigan put her family in sparkly costumes, while Ashley Tisdale took a less PG approach, wearing a tiny batman outfit. Meanwhile, couples KStew and RPatz, and Liberty Ross and Rupert Sanders reconciled in Los Angeles. Plus, Jessica Simpson looked really good. Click through to see the best of last night's celebrity costumes.