The Biggest Beauty Looks From Last Night's CMAs
Highfalutin hair from Faith Hill, Carrie Underwood, Taylor Swift, and more.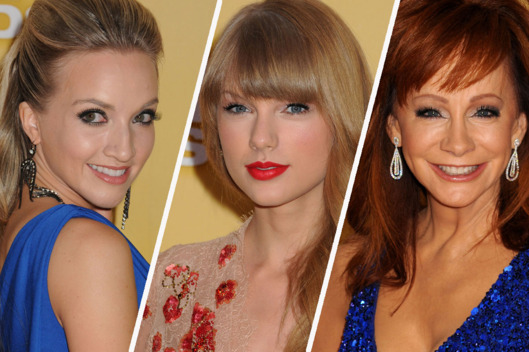 Nobody knows how to put a face on quite like the ladies of country music. Especially last night at the Country Music Awards in Nashville. They kept their voluminous updos and cascading curls in place with teasing, curlers, and gallons of hair spray. Their faces were perfectly powdered, lips supremely glossed, and eyes lined to a level that even the Middleton women can't even keep up with. From Reba McEntire with her fiery-red mane to Faith Hill and her heavy-metaled smile, click through our slideshow of big, bold beauty you could see miles from the red carpet.
BEGIN SLIDESHOW