The Definitive Guide to Kristen Stewart's Ten Pairs of Sneakers
The ten pairs she's been wearing since 2007.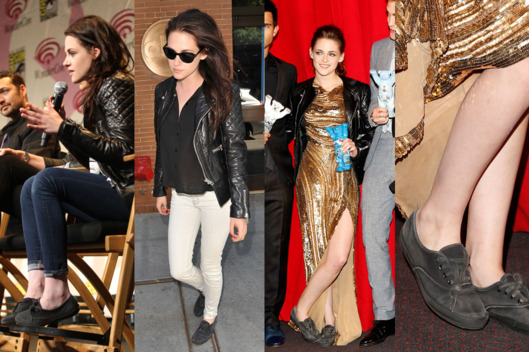 It is a truth universally acknowledged that Kristen Stewart on a red carpet must be in want of sneakers to change into. Despite begging from her stylist, criticism from the media, and general social cues, Stewart prefers comfort — and familiarity. They're the same shoes she also wears to the airport, to concerts, and to be immortalized in, and there are roughly ten pairs that she's had in high rotation since 2007, slowly breaking them in and dirtying them up with each successive photo op. Since KStew's sneaker habit is evidently here to stay, we've put together a handy guide to her favorites and the different occasions she's worn them.
BEGIN SLIDESHOW