First Look: Kate Moss Fetes New Book With a Glamorous Launch Party
Photos of her modeling and snapshots of her partying, together at last.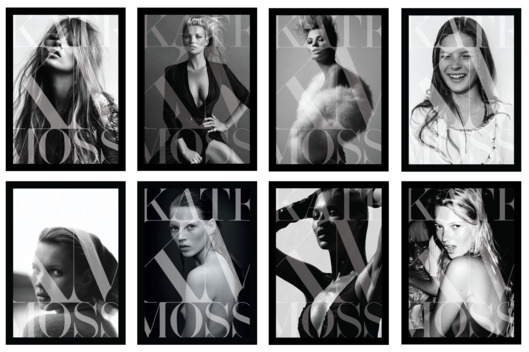 Last night in London, Marc Jacobs hosted a party for KATE: The Kate Moss Book, a new release that offers up exactly what its title suggests: a coffee-table worthy tome showcasing Moss's career "from 'new girl with potential' to one of the most iconic models of all time." (So if you're on Kate's holiday gift list, guess what you're getting.) Working in collaboration with Fabien Baron and Jefferson Hack, Moss helped choose the photos herself — many of which are being published for the first time.
With copious Champagne aiding the proceedings, guests like Florence Welch (wearing spring 2013 Marc Jacobs); Boy George; Pedro Almodóvar; and models Kristen McMenamy, Liberty Ross, and Cara Delevingne took to the neon, light-up dance floor. Kate herself arrived fashionably late to the event, her entrance marked by a lightning storm of flashes and paparazzi falling over themselves for a shot of her snazzy gold dress. Once inside, she found her favorite party photographer fast enough, shouted "ariiight darling" in a rich South London accent, bear-hugged him, and then posed gamely for his camera — it was lovely. Click through our slideshow for party snaps and a first look at images from the book, shot by Hedi Slimane, Juergen Teller, and David Sims, among others.
BEGIN SLIDESHOW